2nd Annual Long Creek Paw Paw Fest
Join us September 23rd, 2017 12-5 p.m. to celebrate our largest native American fruit with tastings, ice cream & jam making, orchard tours & fall fun for everyone. All ages welcome. Tickets must be purchased to attend.
We will have a tour of our circular strawbale home at 12:30 and a food forest tour at 4pm.
Rain or Shine
*Kids 12 and under free!
**Looking to volunteer at the fest – please email us at info@ecologiadesign.com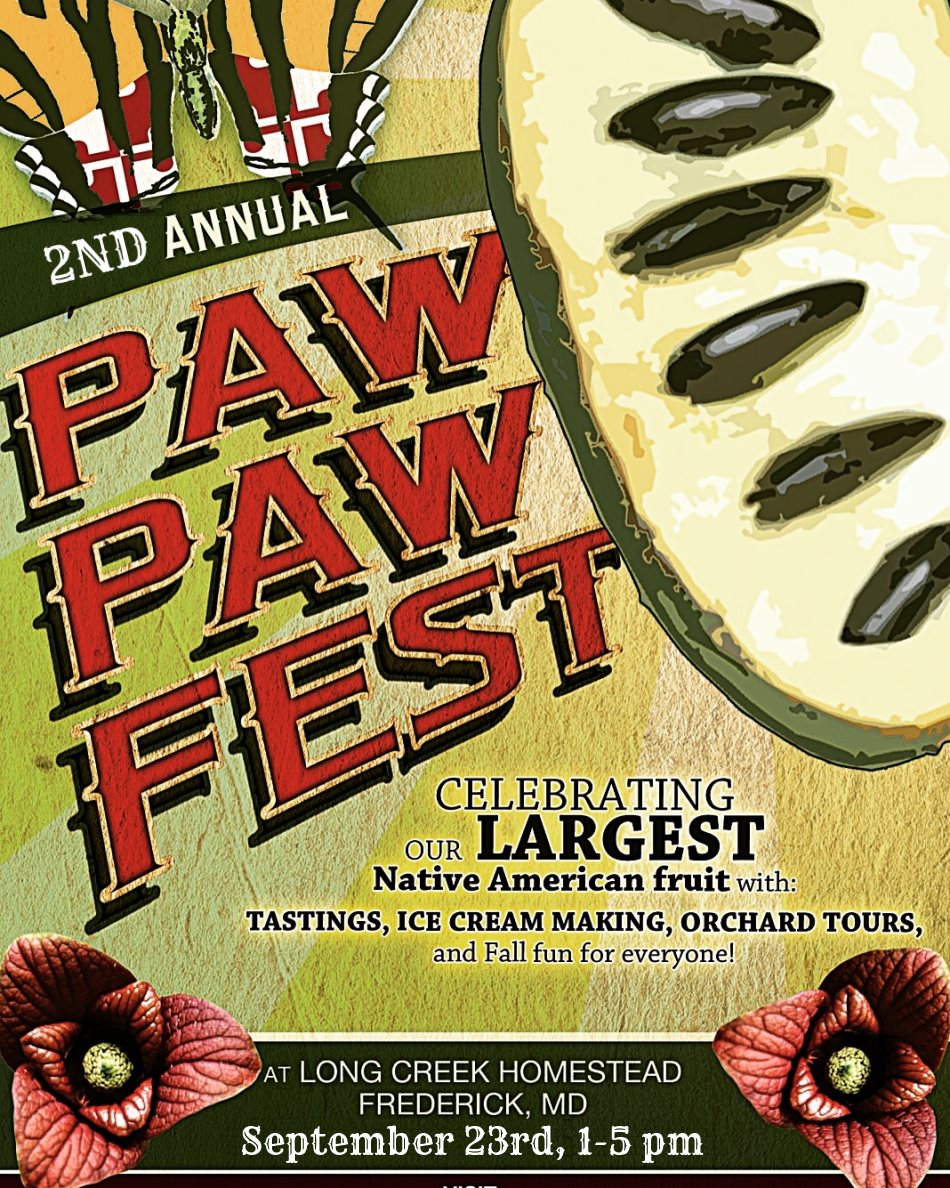 Imagine a carefree, ornamental tree with a fruit filled with creamy custard flavors of banana, mango, pineapple, and hints of vanilla. Our most "exotic native" is the largest fruit grown in America, yet it is little known to most Americans. Join us at our second annual Paw Paw Festival. We will have fresh select paw paw's to taste, paw paw trees for sale, and lots of good info on growing them!

About Long Creek Homestead
Long Creek Homestead is a mosaic of wild woodland, riparian forest, hardwood forest, orchards, food forests, and  innovative ecological systems. Located just north of downtown Frederick, MD at the entrance to Gambrill State Park. The site is 6 years into design has over 50 species of uncommon fruit and nuts, a circular strawbale home, and small scale mushroom cultivation. Read more at – http://www.ecologiadesign.com/2013/04/22/adventures-in-strawbale-building-long-creek-homestead/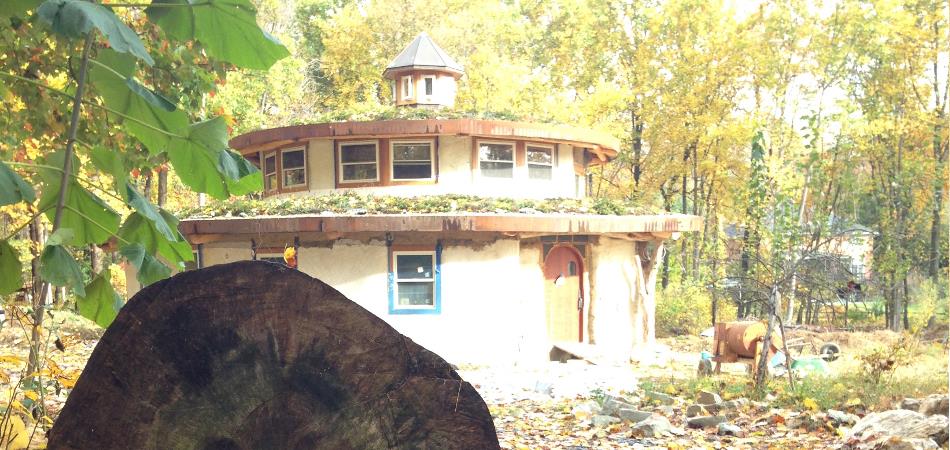 Location Details
Parking will be at our neighbor's Brook Hill Church 8946 Indian Springs Rd, Frederick, MD 21702.
Posted In: Edible and Ecological Landscape Design